NEVAMAST ® CREAM
Topical medical device indicated for the symptomatic treatment of swollen, fatigue and pain at feet, ankles and legs level in case of chronic venous insufficiency (CVI).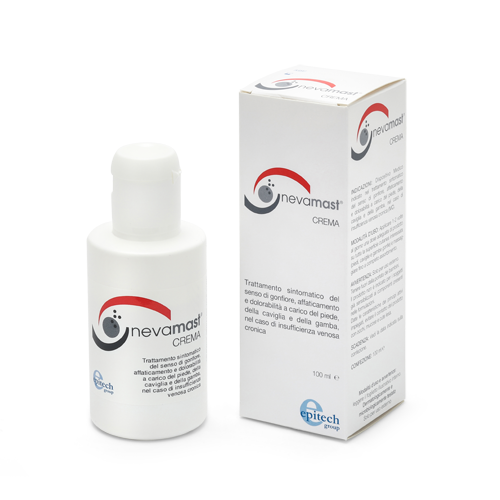 Medical Device C
Packaging
bottle 100 ml ℮
Information for the Doctor
---
The access to the web site and to its content is only for personal use and purposes (i.e. for personal information, research or study).
Without prejudice to any right, faculty or authority of third parties, in case of prohibited conduct Epitech Group SpA shall reserve the right to act according to the law.

---
EPITECH Group SpA unipersonale - Via Egadi, 7 - 20144 Milan Italy - VAT n° 03630550287